Raji
Degree: MCA; M.Phil
Raji has 11 years of teaching experience and has also been a Research Advisor for M.Phil scholars. She loves to be with children which motivated her to pursue teaching as a career. She has earlier taught college students in Tanjore district and after moving to Chennai joined APL. She enjoys her career at APL teaching young students and preparing them to meet the IT savvy world in the future.
At APL she facilitates ICT (IGCSE) and Computer Science (Gr 6 & 7). She holds additional responsibilities of being the Coordinator for Computer Science.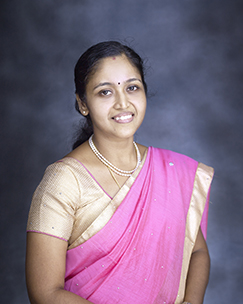 Kalpana Roshan
Degree and Institution: AMIE graduate from the Indian Institute
of Engineers, Kolkata
Fun loving and confident are two things which would describe Kalpana. She has an overall work experience of 10 years working in various verticals like Telemarketing, back-end accounting, student counselling and planning engineer. Her first experience with children was at the Abhyaas Play School where she discovered her passion for teaching. She loves spending productive time with kids and relishes that experience. She has acquired the Harvard online Certificate for Differentiating Instructions.
Apart from teaching, Kalpana is a nature lover, and likes spending time growing plants. She also likes to experiment cooking different dishes.
Currently, she is the Subject coordinator for Computer Science in the Primary and Middle and teaches Math and computer Science for the primary.
Kavitha Kuppuraj
Degree and Institution: B.E, Civil from Anna University; Cambridge International Diploma for Teachers and Trainers (CIDTT)
Kavitha was ranked first in her class of Diploma in Computer Applications. She has over ten years of experience teaching Computers and Mathematics and has a passion for programming which she wants to share with her students.
At APL she teaches Computer Science for senior school where she hopes to introduce her students to the world of cutting edge technology. She also holds the additional responsibility as Assessment Coordinator. Her other interests are reading and music.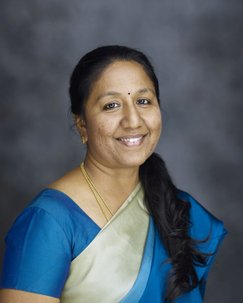 Shanthi Ramesh
Degree: M.C.A.
Shanthi has a passion towards Software Programming and an enthrallment to share the knowledge. With this fascination, she chose teaching profession which she feels is the best way to share all the knowledge she gained in course of time and to groom budding graduates in APL. Apart from her profession, she is interested in travelling, shopping and music. At APL, She teaches Computer Science and Information Technology.
Viji Nair
Degree and Institution: B.Sc., Computers Science; Post Graduate Diploma in Computer Applications from Bangalore University
Viji, after completing her Post Graduate Diploma continued her training in programming languages at Macomb Community College . She worked for Ford Motor Company and Delphi Automotive for a brief period. After a fulfilling term at these companies abroad, she moved back to India. She pursued her interest in teaching and served at Vidya School, Delhi. She is enthusiastic to spread her interest in programming by encouraging students to develop an interest and pursue computers and make the best use of computer technology to nurture their own interests. She likes to learn and use the innovative methods offered to assist learners in becoming successful learners. She also is working towards creating a classroom atmosphere that is stimulating, encouraging, and adaptive to the varied needs of the students.
Here at APL, she facilitates AICT (AS LEVEL) and Computer Science (Gr 7 & 8)
Yamini Viyayaraj
Degree and Institution: B.E in Computer Science
Yamini began her career as a software professional. Later she found her passion and mindset towards teaching, prompting her to shift her career towards molding young minds. She has 5 years experience of teaching Computer Science in Secondary level of CBSE. She loves gardening and listening to film music. Her hobby is designing fashion jewelry.
At APL, she teaches Computer Science from grades 9 to 12.